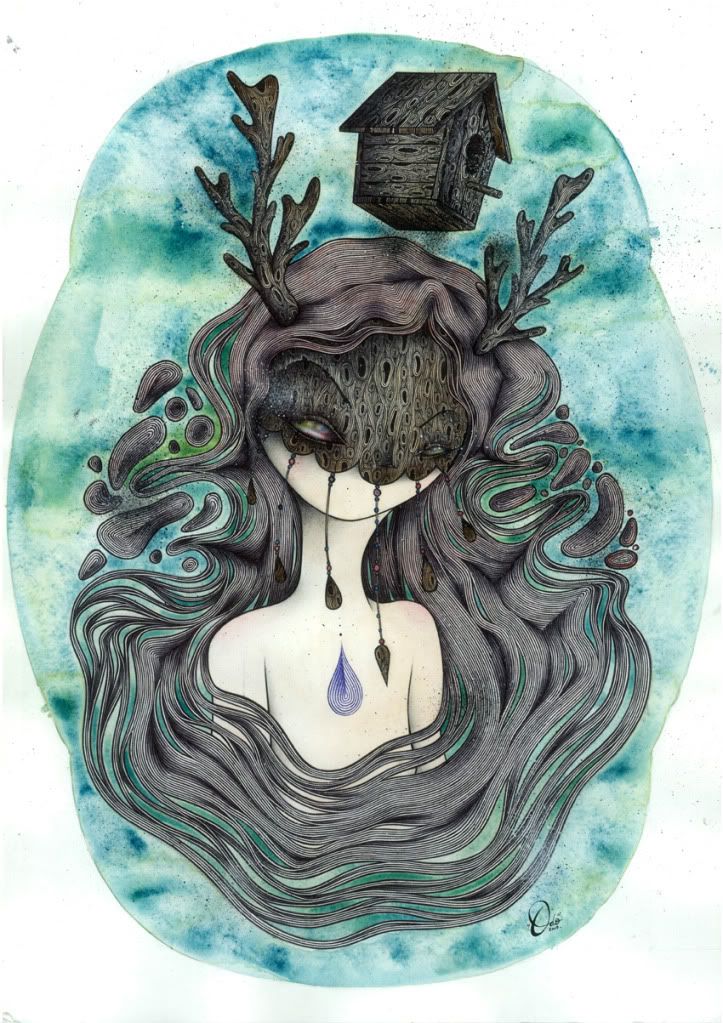 Bonjour à tous!! Voici "Perle" une aquarelle sur papier de mon exposition solo "Premeditation" à la
Spacejunk
galerie, format A3, encrée au stylo bille.
L'exposition se termine dès demain à Lyon, donc un dernier rappel aux Lyonnais si ils veulent voir mes dessins de plus prêt, demain c'est la dernière!!
Sinon "Premeditation" se déplace donc à Grenoble toujours à la spacejunk, vernissage le 18 mars à 18h30!! Venez nombreux!!! Moi je serais là.
A new watercolor painting of my solo show "Premeditation" at Spacejunk Gallery.
Called "Perle" made with watercolor, ball point pen on paper size A3 (29,7/42cm)
Don't forget tomorow this is the end of my show in Lyon, last chance to see it, but it's move to Grenoble!! Opening 18 march 2010 at 7pm :) I will be there.