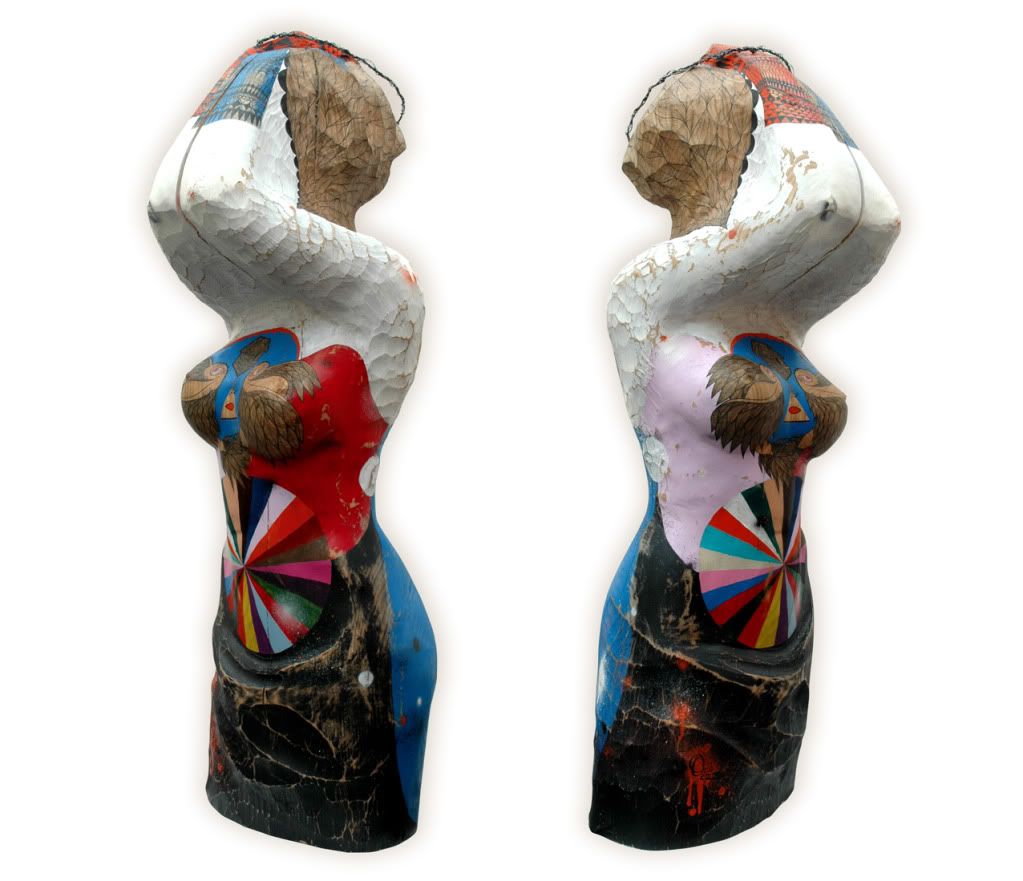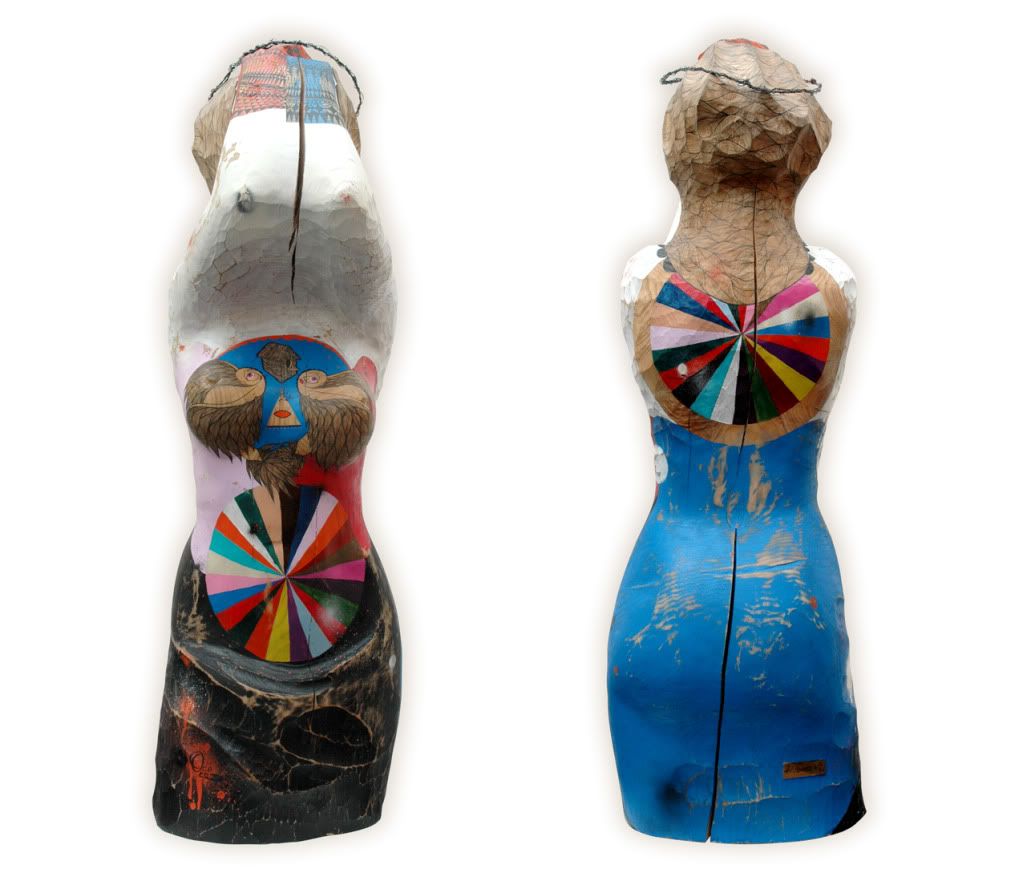 In emerging countries, 1 out of 9 women will be affected by breast cancer. It seemed obvious for us to set up a project about this cause, involving the arts, youth, femininity and health.
Inspired by the famous greek sculpture, the VENUS exhibition gathers sculptors from the great school of woodcarving Antony Kenar of Zakopane in Poland, and artists selected by Spacejunk from the world of tattooing, painting or of art glass.
The exhibition brings together 16 sculptures realized in pairs. These artworks reflects every single artistic point of view of the artists about femininity and the refusal of fatality.
The peak for this new exhibition will be happening in October during the month of breast cancer. All the sculptures will be auctioned at Lyon - France, to raise funds for the benefit of Europa Donna, the European coalition against breast cancer.
Artists participating :
100Taur
/
Nassim Aknouche
/
Carole Bielicki
/
Brusk
/
Mathias Bugo
/
Sophie Haza
/
Navette
/
Odö
/
Prunelle
/
STF - Moscato stephane
/
Nicolas Thomas
/
Xabier Xtrem
/
Zako
Exhibitions dates and places :
Spacejunk Bourg St Maurice : 
16/12/2010 - 23/01/2011
Spacejunk Grenoble : 
28/10/2010 - 11/12/2010
Spacejunk Lyon
 : 16/09/2010 - 23/10/2010
Spacejunk Bayonne : 
02/07/2010 - 31/07/2010
For this exhibition i made "Melody in Furs".
Acrylique, spraypaint, posca and pencil on a one meters high wood sculpture.