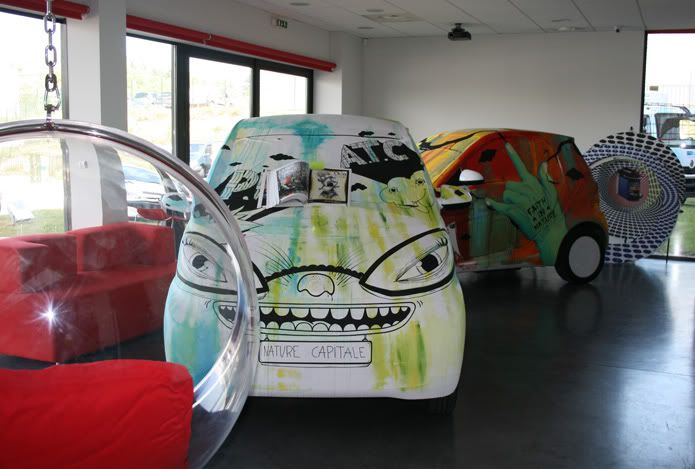 Last week i was in Lyon with
Plot
and
Bizmut
for a live painting on electric's smart.
The event was "Nature Capitale" it is about biodiversity, sustainable development... More
here
.
The event take place soon in Sao Polo, New York and Tokyo...
We was contacted by
PWC
(Audit company) and
ATC
(green print), we have 3 days to paint the Smart (
Press communicate here)
with acrylics and poscas.